Welcome
We welcome your group to spend a meal, an afternoon, a weekend or a week in our local area. Our office is dedicated to working with local sites and partners to keep the most up to date information on who is offering group oriented experiences, stays, or event hosting opportunities. Read on to learn more about some of the group oriented opportunities our local area can offer.
Explore Group Venues
Below are locations where you can host your next group meeting or stay.
Group Experiences in Our Area
Start your trip at the Chesapeake Heritage & Visitors Center! Visit the Chesapeake Legacy Museum. Learn about the Chesapeake Bay, the maritime industry, local farming and agriculture, the construction of the Chesapeake Bay Bridge, and more. The rotating exhibition space within the museum displays art by local artisans and artists.
Antique, Retail & Resale Shopping at Queenstown Premium Outlets. Enjoy savings at 65 various designer and name brand outlet stores. Dixon's Auction located in Crumpton, MD is also a great place to discover hidden treasures! We have developed a shopping trail guide to help you find all our large and small retailers throughout the county, which is updated annually and available each Spring.
Discover small town charm, historic streets & buildings, fun & funky festivals in our Stevensville Art & Entertainment District and Centreville Maryland Main Street community.
Savor boat-to-table cuisine. Home to the largest island on the Chesapeake Bay and a central drop off point for local watermen, Queen Anne's County features some of the most iconic Eastern Shore Seafood establishments. Enjoy different facets of the maritime industry including the oyster restoration project at Harris Crab House, stories narrated by local experts on a charter boat/fishing cruise, and Old Bay© inspired recipes throughout the region. Feast on Chesapeake Bay Blue crabs and oysters at various locations such as Crab Deck, Harris Crab House, Kentmorr Restaurant or The Jetty. For large groups, advance reservations are recommended.
Our collection of wineries, breweries, and distilleries are the most significant collection of craft beverage makers in the Mid-Shore region. We are home to 8 local establishments with some expanding and an additional brewery opening soon.  Many welcome groups, host live entertainment and tastings throughout the year.
Enjoy pick-your-own farm experience at Godfrey's Farm. Purchase fresh, local goods at Calico Field Lavender Farm.
Explore our scenic and iconic Eastern Shore trails. Many visitors explore our Eastern Shore landscape on the Cross Island and South Island Trail, Wye Island NRMA, and Tuckahoe State Park. Popular local parks include Terrapin Nature Park, Conquest Preserve, Ferry Point Park, and Matapeake Beach Park & Clubhouse. Groups are welcome to also contact the Chesapeake Bay Environmental Center to explore trails, schedule tours / talks, and even rent a paddle board or kayak to explore our waterways near Kent Island.
Queen Anne's County features TWO public golf courses. At Blue Heron Golf Course and  Queenstown Harbor Golf you'll find more then just great courses and groomed fields. You'll also find plenty of wildlife throughout all four seasons.
Hunting and Shooting Experiences. Experience world-renowned hunting, small game – or try a round of clays. The inventory of outfitters and recreation/sporting resorts, The Point at Pintail, offer exceptional experience and location for corporate retreats. Contact us for more information on outfitter packages.
Contact us to support your group travel
Contact our team to support your next group trip to Queen Anne's County.
Visitor Services Associate
Angela Hortert
[email protected]
410.604.2100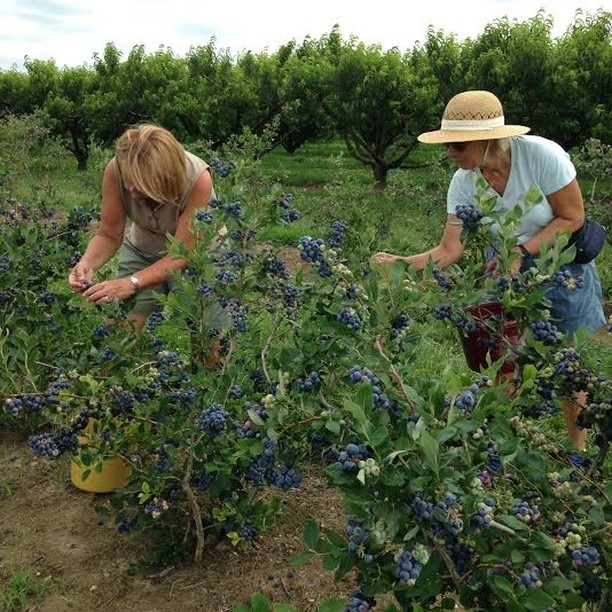 Blueberry Picking at Godfrey's Farm